Airbnb and the International LGBTQ+ Travel Association Foundation release LGBTQ+ travel trends for 2019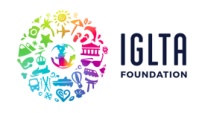 For Immediate Release
June 18, 2019
Media Contacts:
Jasmine Mora, Airbnb
310-503-8684 | jasmine.mora@airbnb.com
LoAnn Halden, IGLTAF
954-630-1637 x 714  | loann.halden@iglta.org  
San Francisco, CA -- The International LGBTQ+ Travel Association Foundation (IGLTAF) and Airbnb have partnered together to release recently conducted survey results outlining travel trends for LGBTQ+ travelers in 2019. As a company with more than 6 million listings in 191 countries and 100,000 cities, Airbnb helps more than 2 million people on our platform each night. As part of our mission to create a world where anyone can belong anywhere, we need and want to understand the preferences of the communities using Airbnb to travel. Airbnb is, at its core, an open community dedicated to bringing the world closer together by fostering meaningful, shared experiences among people from all parts of the world, which is what led Airbnb to adopt its non-discrimination policy and our commitment of inclusion and respect.
Among the survey findings:
Travel Preferences
Compared to heterosexual respondents, LGBTQ+ respondents are more likely to consider 2019 travel to:

+13% New York
+11% Los Angeles
+11% Miami
+10% Chicago

48% of LGBTQ+ respondents are likely to engage in outdoor activities on their next vacation, compared to 41% of heterosexual respondents.
79% of LGBTQ+ respondents say they're at least somewhat likely to plan a trip to a national park in 2019, compared to 69% of heterosexual respondents.
51% of LGBTQ+ respondents say they're very likely to take a vacation to the beach in 2019, compared to 44% of heterosexual respondents.
42% of LGBTQ+ respondents prefer air travel, compared to 31% of heterosexual  respondents.
When it comes to ranking Airbnb Experiences among the LGBTQ+ community, nature ranks first (28%) followed closely by food and drink (24%), and entertainment (21%).  Among 18-24 year-olds, Airbnb comedy Experiences are most popular (24% of respondents marked this as their top choice).
Exploring the world as an LGBTQ+ traveler can require additional precautions and measures. The survey conducted also looked at the safety measures LGBTQ+ travelers take compared to heterosexual travelers.
Safety Travel Measures
Half of LGBTQ+ respondents say the State Department's travel advisories have made an impact on where they choose to travel, compared to 18% of heterosexual respondents.
86% of LGBTQ+ respondents say a vacation destination's policies toward the LGBTQ+ community are at least somewhat important when selecting where to travel, compared to nearly half (47%) of heterosexual respondents.
Over half (51%) of LGBTQ+ respondents say they're very unlikely to travel to a country where being LGBTQ+ is illegal, compared to 35% of heterosexual respondents.
"Airbnb's mission is to create a world where anyone can belong. Both the IGLTAF and Airbnb are committed to supporting LGBTQ+ travel and breaking down barriers that exist for those in the community. Our goal is to better understand LGBTQ+ travelers and through this research, we have a better sense of the preferences and challenges such travelers face," said Maria Cuba, Trips Diversity & Inclusion Program Manager for Airbnb and Board Member of the IGLTA Foundation.
"With the support of valuable research partners like Airbnb, the IGLTA Foundation is able to educate our industry on the needs and interests of LGBTQ+ travelers, which is essential to creating a more welcoming global landscape. Travel safety is particularly important for our community, and as the results show, often influences destination choices," said John Tanzella, President/CEO of the International LGBTQ+ Travel Association.
The release of these survey results follows Airbnb's announcement last week of We Belong Together, a multi-faceted campaign to commemorate both WorldPride and the 50th anniversary of the Stonewall Uprising by fostering intergenerational connection within the LGBTQ+ community. As part of We Belong Together, Airbnb will open a unique, pop-up experiential space during NYC Pride, partnering with numerous organizations to offer engaging programming. In addition, Airbnb will be bringing 10 LGBTQ+ elders who were present at the Stonewall Uprising to New York City for the anniversary, to share their stories at the event space.
Airbnb is also a member of the Human Rights Campaign's Business Coalition for Equality and Global Business Coalition, and most recently, produced its first documentary film, "Gay Chorus Deep South." Earlier this year, Airbnb was a sponsor of IGLTA's Annual Global Convention in New York City, and the two actively work together on issues affecting the LGBTQ+ travel community.
Over 1,000 LGBTQ+ respondents were surveyed on their travel preferences as well as the precautions and safety considerations those in the community take when planning a trip.
About Airbnb
Founded in 2008, Airbnb exists to create a world where anyone can belong anywhere, providing healthy travel that is local, authentic, diverse, inclusive and sustainable. Airbnb uniquely leverages technology to economically empower millions of people around the world to unlock and monetize their spaces, passions and talents to become hospitality entrepreneurs. Airbnb's accommodation marketplace provides access to 6+ million unique places to stay in nearly 100,000 cities and 191 countries. With Experiences, Airbnb offers unprecedented access to local communities and interests through 30,000+ unique, handcrafted activities run by hosts across 1,000+ markets around the world. Airbnb's people-to-people platform benefits all its stakeholders, including hosts, guests, employees and the communities in which it operates.
About IGLTA and the IGLTA Foundation
The International LGBTQ+ Travel Association is the global leader in advancing LGBTQ+ travel and a proud Affiliate Member of the United Nations World Tourism Organization. IGLTA's mission is to provide information and resources for LGBTQ+ travelers and to expand LGBTQ+ tourism globally by demonstrating its significant social and economic impact. IGLTA membership includes LGBTQ+ welcoming accommodations, destinations, travel agents, tour operators, events and travel media in more than 80 countries. In 2012, the philanthropic IGLTA Foundation was launched to support the mission of the association and its membership through education, research and leadership development. For more information: iglta.org  or iglta.org/foundation and follow us on Facebook, Twitter and Instagram @iglta or @IGLTAFoundation on Facebook.