Being aware of the local laws is essential for the safety of LGBTQ+ travellers, particularly when so many countries in Africa criminalise same-sex relationships. In this article, we take a look at the countries that are challenging for those that want to be able to express themselves in public, and those that welcome people of all genders and sexual identities with open arms.
In Which Countries is Homosexuality Illegal?
In the majority of African countries that criminalise same-sex relationships, there is very little understanding of the diverse identities that make up the queer spectrum. Sexuality is considered in terms of straight, gay or lesbian only, and laws are drafted accordingly. At the time of writing, homosexuality is illegal in 31 out of 54 formally recognised African nations. In some countries, this is little more than a technicality and in practice, displays of same-sex affection rarely result in any kind of punishment. In others however, gay (and often, but not always) lesbian relationships are punishable with fines, jail time, and in extreme circumstances, death.
Homosexuality carries the death sentence in the following countries and territories: Mauritania, Sudan, northern Nigeria and southern Somalia. Being gay is illegal in these countries: Algeria, Burundi, Cameroon, Comoros, Egypt, Eritrea, Ethiopia, Gambia, Ghana, Guinea, Kenya, Liberia, Libya, Malawi, Mauritania, Mauritius, Morocco, Namibia (men only), Nigeria, Senegal, Sierra Leone (men only), Somalia, South Sudan, Sudan, Swaziland/Eswatini (men only), Tanzania, Togo, Tunisia, Uganda, Zambia and Zimbabwe (men only).
Anti-gay laws differ widely from one country to the next, and the likelihood of being prosecuted is usually much greater for citizens than it is for foreign visitors. For example, homosexual activity can be punished with life imprisonment in Uganda, known as one of the most homophobic countries in Africa. In reality, however, gay and lesbian travellers are unlikely to have any issues provided that they are discreet in public. Tourist activities in all of these countries (like gorilla trekking or going on an organised safari) are generally safe, although we strongly advise against showing affection to a partner of the same gender in situations like village tours and market visits that put you in close contact with local people.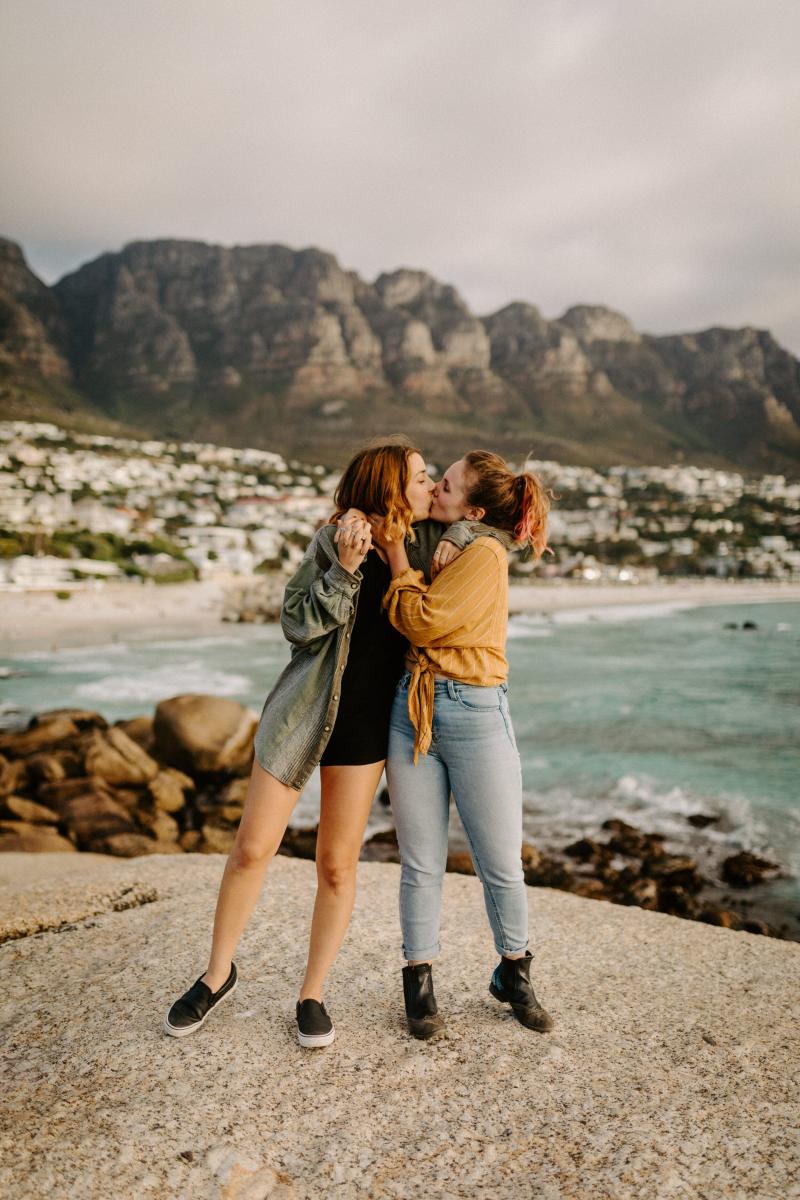 Which Countries Have Legalised Homosexuality?
Although it is possible to visit many of the destinations listed above, some LGBTQ+ travellers may choose to avoid them due to safety concerns or as a form of protest against their outdated and offensive legislation. Fortunately, many African countries have legalised same-sex activity and some of them are amongst the most desirable destinations on the continent. These include Angola, Benin, Botswana, Burkina Faso, Cape Verde, the Central African Republic, Chad, the Republic of the Congo, Ivory Coast, the Democratic Republic of the Congo, Djibouti, Equatorial Guinea, Gabon, Guinea-Bissau, Lesotho, Madagascar, Mali, Mozambique, Niger, Rwanda, São Tomé and Príncipe, the Seychelles and South Africa.
It is important to remember that although identifying as LGBTQ+ in all of these countries is legal, in some of them this is a recent change and public perception is still somewhat behind government legislation. Unfortunately, anti-gay discrimination is still widespread across Africa, as it is in many countries around the world. In some places, especially those that are predominantly Muslim, public displays of affection are considered offensive even between heterosexual couples—so it's best to play it safe and be discreet unless you're in the privacy of your hotel room or surrounded by like-minded or allied travellers.
Which Destinations Are the Most LGBTQ+ Friendly?
Two countries stand out for their open-minded attitude to the queer community. The first, most popular destination is South Africa, which has acted as a beacon for LGBTQ+ rights for many years and has established active gay communities in many of its larger cities. Many African countries that have legalised homosexual relationships still do not recognise same-sex marriages and enforce certain restrictions against LGBTQ+ people. South Africa, however, was the fifth country in the world to legalise same-sex marriage and remains the only African country to have done so. It was also the first country to outlaw discrimination based on sexual orientation in its constitution. Additionally, queer South Africans are allowed to legally change their gender, adopt children and serve openly in the military.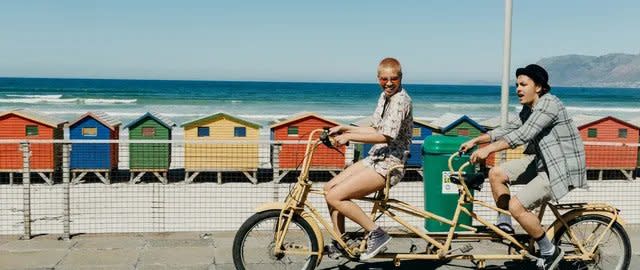 Best of all, South Africa is one of the most beautiful and diverse African destinations with something for every kind of traveller. Here, LGBTQ+ visitors can experience spectacular beaches, game-filled nature reserves, cosmopolitan cities, world-class restaurants and wineries, and some of the most breathtaking scenery the continent has to offer—all without fear of legal difficulties. And although some intolerance can be expected in rural areas, South Africans in the affluent areas of big cities like Cape Town and Johannesburg are usually open-minded and accepting of different sexual orientations.
The second destination that's emerging as a top choice for LGBTQ+ travellers is Cape Verde, where homosexuality is legal and employment discrimination on the basis of sexual orientation is banned. The islands of Sal and São Vicente are especially renowned for their accepting atmosphere, with the port city of Mindelo on São Vicente even hosting an annual Gay Pride parade (one of the very few on the continent). Located 500 kilometres west of Senegal, this Atlantic archipelago is the ideal destination for travellers who want to experience unspoiled beaches, dramatic volcanic landscapes and some excellent nightlife in the larger towns and cities.
The expert agents at New World Safaris are available for any questions or trip-planning advice related to LGBTQ+ travel across Africa. Contact mark@newworldsafaris.com for more information.