This content is provided by Daniel Hayden, Editorial Manager at Belmond, an IGLTA Gold-Level Global Partner.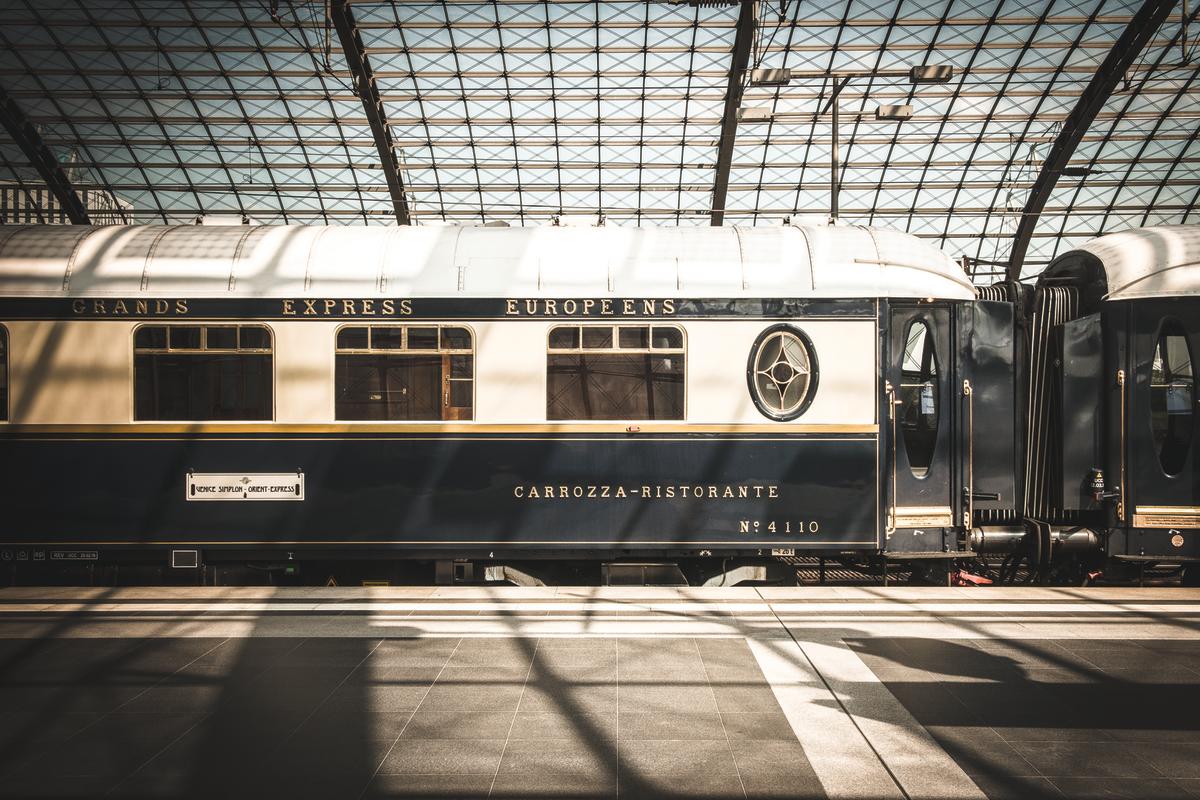 With the gold-rimmed and rose-tinted glasses of hindsight, the world 100 years ago feels like an alien place. Fitzgerald, in his extensive writings that encapsulate both the glitz and grime of the era, summarized "It was an age of miracles, it was an age of art, it was an age of excess, and it was an age of satire."
And as we float among those images of gin-fueled parties, the freedom of new faces and exploration in every sense, we settle on a natural question. Can we go back? Can we do it better?
The answer is yes. And it's travelling toward you at some 65 miles per hour, in a golden haze of art deco decadence and European elegance. The Venice Simplon-Orient-Express, a Belmond train and the enduring icon of the rails, is that stylish refuge where the glittering past meets the promise of a grand future.
With all that we have endured so far this decade, the desire to run away to someplace new or to turn back the clocks is no longer an escapist indulgence, and more of a necessity. Afterall there's only so long we can stay inside, watching the headlines and reacquainting ourselves with the Greek alphabet.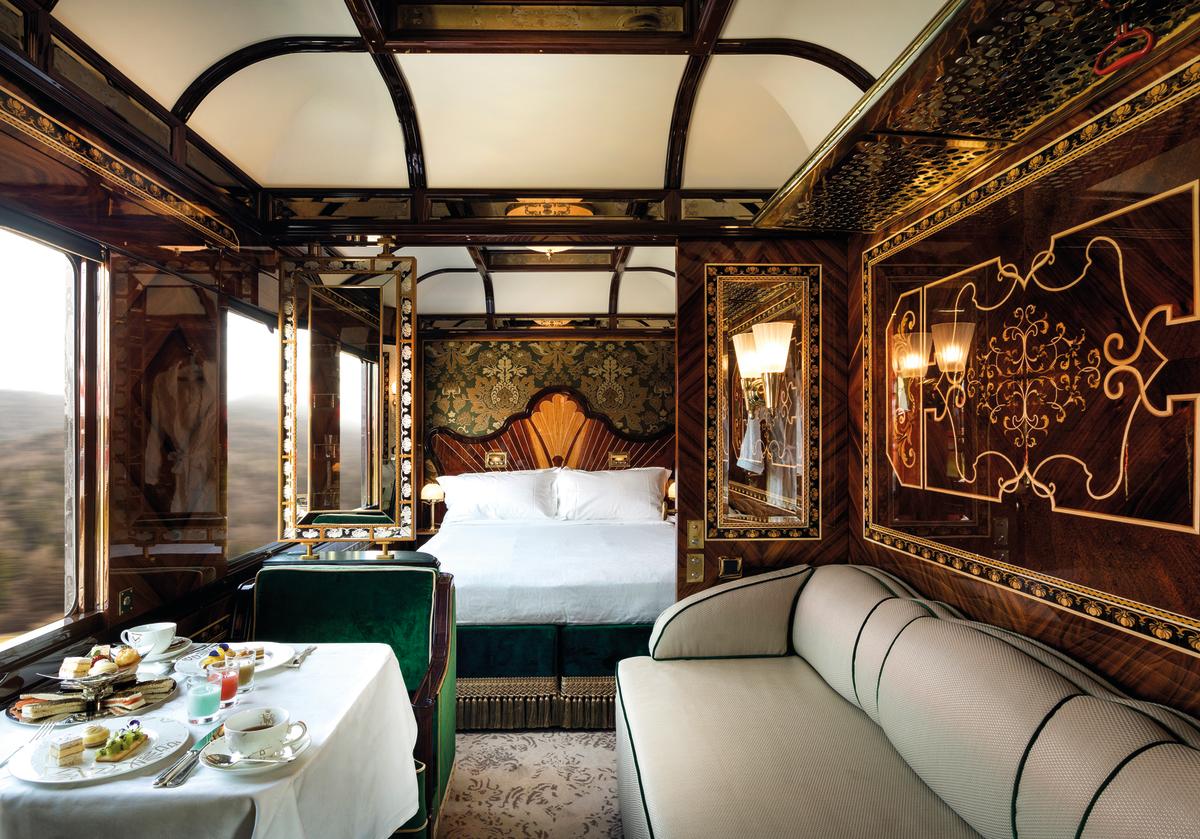 Lest we forgot, the diamond (and ephemeral) era of the roaring twenties was carbonized through years of hardship. It took a war, a global pandemic, and a failed prohibition to catapult the world into a flurry of hedonism and decadence. And it wasn't just the jazz scene which found room to explore itself. The 1920s also saw an explosion in LGBTQ+ expression; the drag ball culture of Harlem and Greenwich reaching an effervescent peak. Those bubbles, sadly corked, would pop again some 40 years later at the Stonewall Inn.
The Venice Simplon-Orient-Express is both testament and champion to this spirit of timeless indulgence. Stepping aboard in Paris, Venice or Florence, your name is added to a long list of glittering stars who have lived a fantasy on the rails. The alluring echo of Marlene Dietrich and Josephine Baker rings through to other pioneering names. From Carrie Fisher to Angelina Jolie; Liza Minelli to Pharrell Williams.
This is a place to party. To bring together the people who matter the most, whether they number two or 200, to dress up and make a scene well into the early hours. To craft cocktails as the pianist plays and the snow-dusted Alps drift past through an ornate window. Last year the train saw the arrival of three more new Grand Suites, drawing inspiration from namesake grand cities Budapest, Prague, and Vienna. They're the perfect place for something more intimate; be it a party or otherwise.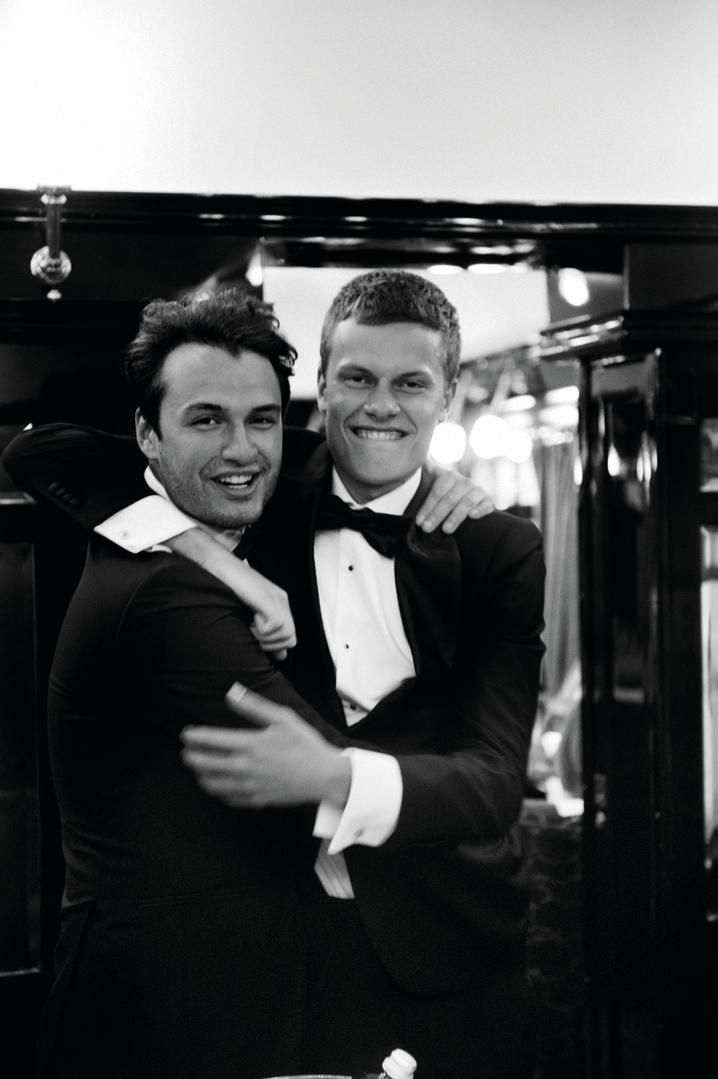 And speaking of grand cities, there's no better way to explore the wonders of Europe. Throughout the year you'll find the train travels to these places and beyond, from classic destinations like Paris and Istanbul to new routes taking in Rome and Amsterdam. These are places that each offer exceptional sights and sounds, but they certainly look a little more lustrous from the luxury of an art deco cabin, champagne in hand. If you opt for a private charter, the destination is yours to dream up.
Train journeys are now more desirable than ever for the eco-conscious traveller. By being mindful of the routes we take, we in turn find new ways to savor the journey. Keep an eye out for more news in 2022 that will see the Venice Simplon-Orient-Express become even more of a destination in its own right, and one deserving of the top spot in any travel bucket list. 
Who knows what other changes and surprises the year may bring, but I believe now is as good a time as any to raise a toast and make manifest our ability to reclaim the 1920s. To make it a mythical place of gilded yesterdays and unforgettable tomorrows. We'll rekindle that grandeur Fitzgerald captured in prose. And perhaps we'll find each other, find ourselves, better than before. In a rolling train carriage, as Fitzgerald might say, "among the whisperings and the champagne and the stars."