By Bill Malcolm
I attended the IGLTA Global Convention held near Milan and thoroughly enjoyed my trip to this vibrant, stylish northern Italian city. Located just south of the Alps, it is the country's second largest (and wealthiest) area. The people are very stylish and there is lots to do.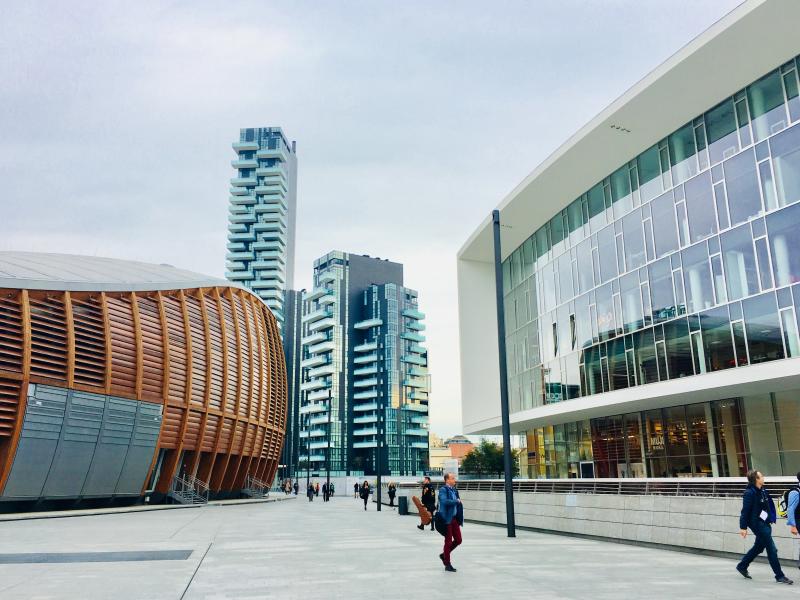 Image Credit: Unsplash
You will find the Puerto Venezia neighborhood to be the designated gayborhood although Milan's LGBTQ+ venues are more scattered. The neighborhood features lots of cafes, restaurants, and shopping (plus LGBTQ+ bars) within steps of each other and the metro is very convenient as is the tram (streetcar). The Esselunga Supermarket features food to go where you can grab some fresh fruit and yogurt for breakfast. I stayed at the Mercure Milano Centro Hotel, part of the Mercure brand by Accor Hotels. The service and rooms were great at this small hotel. It made for a perfect base to explore the city. It is located in the Piazza Oberdan in the Puerto Venezia district. The subway station is literally in front of the hotel. Cute shops and restaurants abound. The room was comfortable after I insisted, they let me control the room temperature instead of the front desk. An Italian restaurant was next door on one side and a coffee bar on the other. And it was just steps to the bars, the city park (Giardini Pubblici), and Buenos Aires shopping district. However, skip paying for the hotel breakfast and enjoy one of the many nearby cafes for the morning double espresso and fresh baked rolls.
WHAT TO DO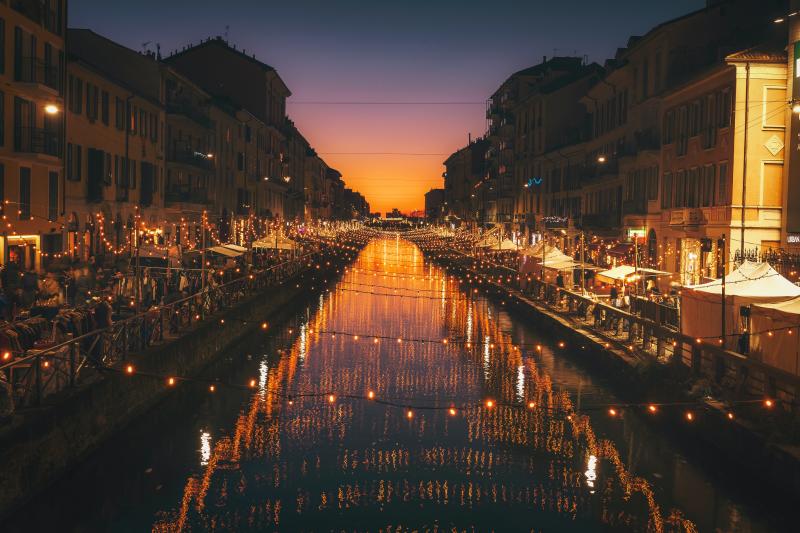 Image Credit: Unsplash
The wonderful natural history museum (Museo di Storia Nautale) and nearby huge city park (Giardini Pubblici "Indro Montaneli") are just steps from the Mercure Milano Hotel.
The Duomo cathedral and plaza are a must. Check out the nearby shopping at the Galleria Vittoria Emanuel.
Don't miss the Sforzesco Castle. This huge fortress is complete with a moat and features works of Michelangelo and Leonardo da Vinci.
Wander along Navigli's canal district.
Visit the new City Life District and stroll along the contemporary art park. Lunch options abound. The new downtown skyscraper district is also worth a visit with stylish buildings and a "treehouse" apartment high rise.
NIGHTLIFE
The city's queer life is centered around the Porta Venezia neighborhood, specifically down Via Lecco (Lecco Street). Check out LeccoMilano, the Red Cafe, and MONO. They even have an LGBTQ+ friendly gelato stand. The MONO Bar was great for an aperitif, a pre-dinner semi-sweet alcoholic beverage. Try the Aperol Spritz, which consists of Aperol, spumante, soda, and fette di arancia. The Mono offered it with free chips for 9 euros. This is a pre-dinner cocktail. Italians tend to eat late.
WHERE TO EAT/WHAT TO EAT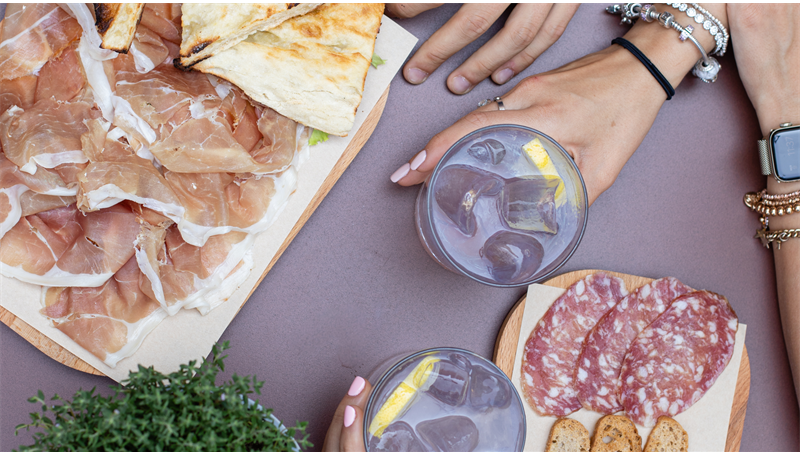 Image Credit: Fidenza Village 
Do you like risotto, pasta, fresh breads, eggplant parmesan, pizza, smoked meats, or cheeses? How about wine? They all are Italian specialties. Great coffee is everywhere, including the Coffee Joint next door to the Mercurio Hotel. Enjoy a cocktail in the rooftop bar of The Dome Milano (Via Giuseppe Mazzini).
GETTING THERE
I took easyJet from Barcelona to Milan. It was cheap but charges for everything including a carry-on bag, on board beverages, etc. They made us stand in the jetway for a half hour before letting us sit down and then they announced a delay due to a crew change. But I made it. And it is reportedly better than Ryan Air, another budget carrier as well as Veuling Airlines. I took American Airlines from Milan to JFK. The lengthy flight (7.5 hours) went over the Alps as well as the Maritimes of Canada and Boston Harbor. The meal service was good followed by ice cream and then a pizza snack before landing. The free wine and beer was a surprise. I am growing to like American Airlines. From Malpensa airport, take the Malpensa Express train (13 euros) to the Carbano metro stop and transfer to the M1 subway line to get to the hotel. The subway is known  as the ATM and you can get an all-day pass for 7 euros.
FUN FACTS
Despite all the pasta, bread, smoked meat, and cheese (not to mention the tiramisu), the Italians are a slim bunch with only 10 percent being overweight. The Mediterranean diet is very healthy, and they don't snack and graze all day like many Americans do. The chic Milanese are amazing. Perfect stylish haircuts, modern eyewear, and designer outfits make them the best dressed folks in the world. Italian design also spills over into the architecture and autos. I had never been to Italy and was stunned at this classy crowd. Even the barista at the coffee bar looks like they are headed to a wedding. Leave room in your suitcase for some shopping. With the euro at par with the US dollar, Italy is a bargain right now. Before you book a domestic vacation, compare it with a trip to Europe. Air fares are more reasonable for travel to Europe than they are to many US cities and the hotels are about the same (but still a bit high for this value traveler).
FOR MORE INFORMATION
Check out yesmilano.it. Don't miss Milan's only printed publication, Quiiky Magazine, or take a tour with Quiiky Travel. Visit IGLTA's website for all your LGBTQ+ travel resource needs.
---
Special thanks to YES Milano, Sonders and Beach, Visit Lauderdale, and Quiiky Magazine for hosting events at IGLTA.
Bill Malcolm is North America's only syndicated LGBTQ+ value travel columnist. Bill's columns appear or have appeared in LGBTQ+ publications in Toronto, Seattle, LA, DC, Chicago, Dallas, Atlanta, Detroit, Charlotte, Ft. Lauderdale, and other cities.
Featured Image Credit: Unsplash