About IGLTA
Join the World's Leading Network of LGBTQ+ Tourism Businesses
The International LGBTQ+ Travel Association is the global leader in advancing LGBTQ+ travel and a proud Affiliate Member of the United Nations World Tourism Organization. IGLTA's mission is to provide information and resources for LGBTQ+ travelers and expand LGBTQ+ tourism globally by demonstrating its significant social and economic impact. IGLTA membership includes LGBTQ+ and LGBTQ+ welcoming accommodations, destinations, service providers, travel agents, tour operators, events and travel media in 80 countries. The philanthropic IGLTA Foundation empowers LGBTQ+ welcoming travel businesses globally through leadership, research and education.
---
About the LGBTQ+ Market
The Spending Power of the LGBTQ+ Community is Estimated at US$3.9 Trillion Globally 
The LGBTQ+ community is a highly sought after segement for tourism businesses and numerous studies have shown that LGBTQ+ people travel more often, spend more and are more resilient than their non-LGBTQ+ counterparts. One study in 2019 by lgbt-capital estimated the spending power to be US$3.9 trillion globally. While this estimate represents more than just travel spend, another study by Community Marketing Inc in 2019 has estimated that LGBTQ+ domestic and international travelers spent US$103 billion in the United States alone.
---
The IGLTA Global Convention
Join Us in San Juan, Puerto Rico for the IGLTA Global Convention from 4-7 October 2023
Each year IGLTA hosts a Global Convention attracting hundreds of tourism professionals. Our convention is not only the largest of its kind, but it is also the longest-running. The IGLTA Global Convention is the world's premier educational and networking event for LGBTQ+ tourism professionals. The 40th-anniversary edition of the conference will connect LGBTQ+ and LGBTQ+ welcoming travel and tourism suppliers and buyers through its hosted buyer and scheduled appointment program, numerous educational workshops and networking receptions. For more information about our Annual Convention and early registration, visit the event page.
Our 2022 Convention in Milan Made a Historic Impact
Our last convention was held from 26-29 October in Milan, Italy. The event was the largest event outside of the United States and the second largest in IGLTA history hosting 555 delegates representing 42 countries and territories. Our Buyer/Supplier Marketplace was the most successful to date, generating 1,330 appointments with buyers that conduct over US$100 million in LGBTQ+ business annually.
Join us in San Juan, Puerto Rico to take your business to the next level!
---

What Our Members Say About the IGLTA Convention

Attending the IGLTA Convention provided an invaluable opportunity to connect with other LGBTQ+ individuals. I am grateful for the opportunity to be part of this community and look forward to learning and helping my company become a more inclusive, diverse place.

It was such a pleasure to meet in person at IGLTA in Atlanta! The entire convention was filled with positive vibes and enhanced by wonderful sessions, speakers and content. Looking forward to attending again!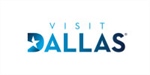 The conference as a whole is run so well! It's so educational and such a great networking event. The IGLTA team really rocks, and I'm already partnering with some new companies I've met at the conference.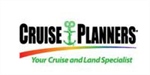 Vincent Jones, CEO & Chief Experience Curator

Citizen Jones Travel
IGLTA and the marketplace continue to be so powerful for my business. The relationships I've made have been essential to helping me curate experiences for my clients whether they be gay or not.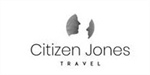 Sign Up for More Information
Enter Your Contact Details Below for a Chance to a Free Registration plus a US$500 Flight Credit
By signing up below you'll be entered into a drawing for a chance to win one free registration valued at US$1,295 each plus a US$500 flight credit to use for Puerto Rico or any other personal trip. The giveaway ends on 15 August 2023 and the winner of the drawing will be selected within 1 week. If you're selected as the winner and have already purchased a registration, we will reimburse you for your purchase. 
---
Photo credits: MARK MORINii & Discover Puerto Rico