IGLTA FOUNDATION LGBTQ+ TRAVEL SYMPOSIUM IN INDIA
IGLTA Foundation LGBTQ+ Travel Symposium in India - Hosted by The Lalit New Delhi
Date and time:

Location: The Lalit New Delhi Fire Brigade Lane, Barakhamba New Delhi, Delhi 110001 India
                
The IGLTA Foundation, supporting the International LGBTQ+ Travel Association and its global members in tourism, is expanding its support of India and its tourism businesses interested in creating more inclusive travel experiences.
With the generous support of Visit West Hollywood, members of the IGLTA team and thought leaders from the IGLTA network will unite with Indian tourism businesses to discuss the high potential of LGBTQ+ tourism to and from India.
This free event is an opportunity for Indian travel businesses to connect, network, and attend educational sessions in the welcoming environment of the beautiful Lalit New Delhi.
The day will conclude with complimentary drinks and hors d'oeuvres paired with spectacular city views in the Pan Asian OKO restaurant on the hotel's 28th floor!
Featured Speakers :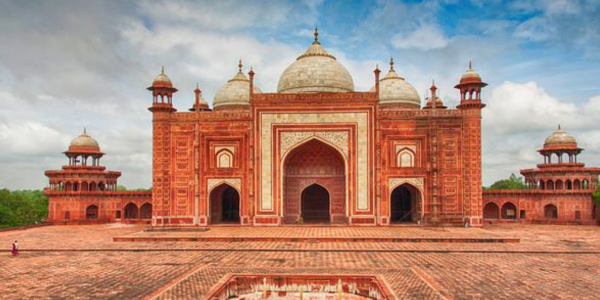 Jonathan Heimer, Minister Counselor for Commercial Affairs, US Embassy
 Don Heflin, Minister Counselor for Consular Affairs, US Embassy
Keshav Suri, Executive Director, the LaLiT Suri Hospitality Group
John Tanzella, President/CEO, IGLTA & IGLTA Foundation
Tom Kiely, CEO, Visit West Hollywood
LoAnn Halden, Vice President - communications, IGLTA and IGLTA Foundation
Elliott Ferguson, CEO, Destination DC
Fred Dixon, CEO, NYC & Company
Sheema Vohra, Managing Director, Sartha Global Marketing
Akshay Tyagi, Head of Diversity, Equity and Inclusion, The Lalit Suri Hospitality Group.
Khedamba Haorokcham, Consultant, Serene Journeys
Aradhana Lal, SVP of Sustainability, Lemon Tree Hotels
Rudrani Chhetri, LGBTQIA+ Rights Activist, and Founder, Mitr Trust