IGLTA FOUNDATION VIRTUAL THINK TANK ATTENDEES
We are delighted to introduce the distinguished attendees of the IGLTA Foundation 2023 Virtual Think Tank. This esteemed group of industry professionals brings a wealth of knowledge and experience to our event. Their passion for inclusive and equitable tourism is evident in their diverse backgrounds and expertise. We invite you to explore their headshots and bios below, as they contribute their unique perspectives and insights to our thought-provoking discussions. Get ready for a dynamic exchange of ideas that will shape the future of inclusive tourism.
CO-MODERATOR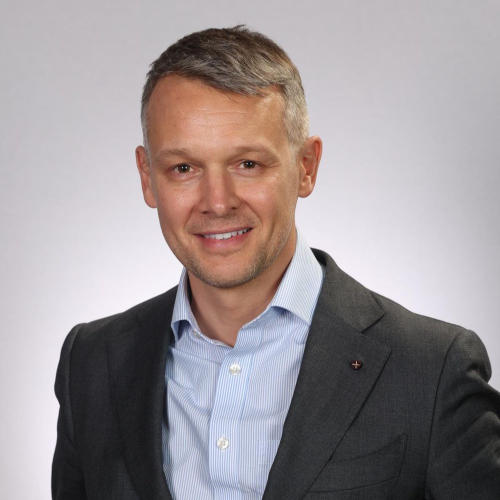 Fabrice Houdart | Executive Director, Association of LGBTQ+ Corporate Directors
Besides his role as Executive Director of the Association of LGBTQ+ Corporate Directors, Fabrice consults with Fortune 500 companies on LGBTQ+ issues and teaches at Georgetown University a class titled "Queering International Development."
Raised in France; He worked for the United Nations/World Bank system for 19 years. Among other roles, he served as a Human Rights Officer at the United Nations in New York from 2016-2020. He co-authored and led the UN Global LGBTQ+ Standards of Conduct for Business, the largest corporate social responsibility initiative on LGBTQ+ issues globally.
Fabrice volunteers on several non-profit Boards, including Outright Action International, Housing Works, the International Day Against Homophobia and Transphobia, and Open for Business. However, Fabrice's most important work is parenting his ten-year-old twins, Maxime and Eitan. He has been a member of the Cosmos Club since March 2020.
---
CO-MODERATOR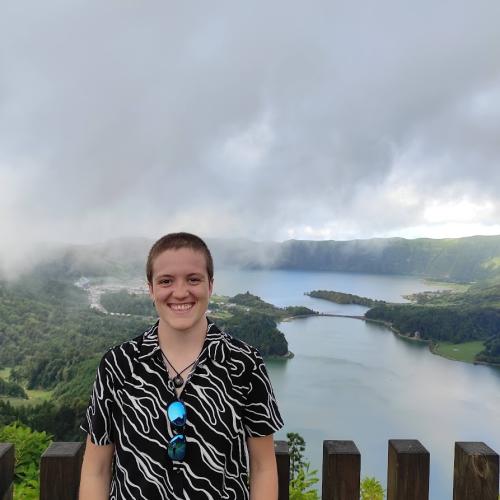 Núria Abellan Calvet | Professor, CETT Barcelona
Núria Abellan Calvet (she/her) is a Professor at CETT Barcelona School of Tourism, Hospitality and Gastronomy. She holds a Tourism Degree from CETT and a Master's Degree in Gender Studies from the University of Sussex. She is currently working on her PhD through CETT and the University of Lleida, focusing on Lesbian Tourism. She is also the coordinator of the Master's in LGBT Tourism, and her research focuses on gender perspective on tourism, LGBTIQ tourism, and cultural heritage.
You can follow her on LinkedIn and Twitter at @Abellan Calvet, and you can consult her publications through her Orcid ID 0000-0002-1174-1272 and her Google Scholar account: https://scholar.google.com/citations?user=6dFYdTEAAAAJ&hl=en.
---
Alessandra Priante | Regional Director for Europe, World Tourism Organization (UNWTO)
Alessandra Priante is the Director for Europe at UNWTO, the UN agency that promotes sustainable, responsible and universally accessible tourism. She was previously the Chief of multilateral relations and tourism policy in Italy for the Ministries where tourism was positioned (Ministry of Culture and subsequently the Ministry of Agricultural, Food, Forestry policies) She is a first-degree business graduate at Bocconi University, and holds an Executive MBA at Luiss Guido Carli University. She merged her experience in corporate finance and M&A operations with her cultural expertise, joining since 2002 the Ministry of Culture, with the task of restructuring public finances for the culture sector. As an expert of the Middle East area, she was appointed from 2010 to 2015 the Diplomatic Cultural Representative for the Gulf Area. Alessandra knows 6 languages and is an author of numerous sector publications. She is also an adjoint Professor at Luiss Business School and teaches culture and tourism management at other major universities in Italy and abroad.
---
Anne-Sophie Beraud | SVP Diversity, Equity, Inclusion & Social Care, Accor
After graduating from ESC Nice Sophia Antipolis, Anne-Sophie joined Accenture in 1999 to lead CRM projects and change management.
In 2007, she became actively involved in promoting Diversity when she took the helm of the Women at Accenture program in France. Four years later, she extended her responsibilities to become Inclusion & Diversity Manager for France, Belgium and the Netherlands.
In 2016, Anne-Sophie joined Accor as VP Diversity & Inclusion. In late 2021, she was appointed SVP Diversity, Equity, Inclusion & Social Care of Accor. Anne-Sophie is also a member of the AFMD, a French non-profit organization founded by managers keen to manage diversity in their workforce efficiently.
---
Cara Frank | Chief of Staff, Simpleview
Cara Frank is Chief of Staff for Simpleview, the leading global provider of integrated marketing solutions for destination organizations. Cara has been in the travel industry for nearly 20 years, starting in convention services at the Greater Madison CVB in 2004, and joining Simpleview in 2008. Cara extends her thought leadership in the industry and passion for travel by serving on the board of directors for the US Travel Association, the Destinations International Foundation Board, and she is also the chair of the Destinations International EDI Sub-Committee.
---
Craig Barclay | Vice President, American Express Travel & Lifestyle Services, Europe, Latin America & Canada
Craig joined the American Express family in 2006 in our Colleague Experience Group as Director of Compensation and Benefits, Europe. Since then, Craig has held a number of senior positions in Business Planning and Customer Experience prior to moving into Travel and Lifestyle Services in 2015.
In his current role, Craig leads over 2,000 colleagues across 15 markets, and is responsible for delivering the best possible customer and colleague experience. His team of Travel and Lifestyle consultants own the relationship with our Centurion and Platinum Card Members, and are there to bring membership to life, every day. Craig also led our Recruitment, Training and Communications teams for TLS globally for four years.
Craig is passionate about our colleague experience and is actively involved in our colleague networks. He is an Executive Sponsor of the Disability Awareness Network in the UK, chairs the UK Health and Safety Committee, and is an active VP Sponsor of our UK Graduate Scheme.
Outside of work, Craig enjoys spending time with his family, whether it's cooking together, camping or walking their family dog across the Sussex downs. Craig has a passion for travel which brought him to TLS, and always has his next trip in sight.
---
Jane Cunningham | Director of European Engagement, Destinations International

Jane is a Scot based in Stockholm who loves life in the Nordics and the spirit of Scotland.
She is an experienced global meeting professional with a passion for facilitating engagement between associations and destination stakeholders to promote the impact that conferences and the role of the destination organisation has on society. Effective cross collaboration can result in positive outcomes globally and contribute towards the UN SDG's.
Jane is the Director of European Engagement at Destinations International, the global association for destination organisations. She an ambassador of The Iceberg, legacies of business and professional events, she is on the board for Meet4Impact and she was, this year the conference mc for the ITAKOM conference organised by Salveston Mindroom a neurodiversity charity, who she supports however she can. Jane is a Certified Virtual Facilitator and is driven by connecting destinations, the power of social education and inspiring individuals and destination organisations to implement strategic meeting legacy processes and intentional visitor strategies to benefit the citizens of the destination and beyond.
---
Javier Leonor | HR – Global Inclusion & Diversity, Accenture
Born in Segovia Spain, Javier have lived and worked in many countries where he has had the chance to learn the local culture and the language. He finally found his second home in the city of Amsterdam, The Netherlands
Javier holds degrees in Telecommunications from the Universidad Politécnica de Madrid (Spain), the Hochschule Mannheim (Germany) and an MBA from the University of Amsterdam (The Netherlands).
Javier has been working 20 years as an IT consultant, and since 2018 has taken a role in the Global Inclusion and Diversity team at Accenture, where he leads the LGBTQ+ programs, also known as Pride at Accenture among other programs like benefits, Self-ID or leadership development.
Javier is a member of the Global Leadership Council of Workplace Pride and represents Accenture at the Partnership for Global LGBTI Equality.
---
Kristofer Barber​ | Director of Global Communications, Booking.com
As Director of Global Communications at Booking.com, Kristofer Barber is responsible for driving Booking.com's global consumer, corporate and product PR strategy. In addition to leading on corporate crises and issues management, he is also a technology enthusiast with a passion for more sustainable and inclusive travel. He's played a strategic role in the development and evolution of the company's communications platform on sustainability, including the launch of Booking.com's Travel Sustainable program, as well as its Travel Proud program and research with LGBTQ+ travelers, now in its third year. Kristofer also advises on the execution of Booking.com's partnerships to support the LGBTQ+ community globally, including Pride Amsterdam, COC Nederland and most recently WorldPride in Sydney.
---
Liam Rezende | Global DE&I Brand, Marketing & Communications, Ernst & Young LLP
Liam is Assistant Director for Brand, Marketing & Communications at EY and is based in the team dedicated to Global Diversity, Equity and Inclusiveness. Before joining EY, Liam was at Hyatt Hotels & Resorts for thirteen years. He started his career in Trinidad & Tobago, where he's originally from, before moving to London in 2010. In his last role, Liam was Senior Marketing Communications Manager for EMEIA and Global Co-Chair for HyPride, Hyatt's LGBT+ employee resource group. Outside of work, Liam sits on the Board of Trustees for two charities; Open For Business, a coalition of global companies building the business and economic case for LGBT+ inclusion around the world and QUEERCIRCLE, an LGBT+ led charity working at the intersection of arts, culture and social action. Liam has been featured twice on the OUTstanding LGBT+ Role Model Lists, and in 2018, he co-founded Checking-IN, an advocacy network for LGBT+ professionals and allies working throughout the hospitality industry, where he remains an advisor. Liam is passionate about human rights, travel, the arts, politics and culture.
---
Luca Martinazzoli| General Manager Milano & Partners
Luca Martinazzoli is Milano & Partners' General Manager. He leads the marketing efforts of the city of Milano with the objective to raise the city's reputation as a destination for tourists, large events, talents, and foreign direct investments. After spending 7 years at Nike as a brand marketer, he joined the City of Milano under Mayor Sala's leadership, as the first ever CMO. He contributed to design and to develop the first promotional agency of the city – Milano & Partners – bringing together the Municipality, the Chamber of Commerce and private partners.
---
Marion Mulder | FutureMaker & Digital Strategist, MuldiMedia
As FutureMaker Marion work on a world she want to live in. She do this through board positions at diversity organisations such Foundation Board Chair at Gaykrant – the largest, and oldest LGBTIQ+ online platform in Dutch - and formerly Workplace Pride (co-founder), as speaker about GenderFreeTech, InclusiveTech and AIethics, and in her daily work in digital. Currently she works as Interim Manager Team Online at the Amsterdam UMC (University Medical Center).
Having worked on visions and strategies for and implementations of various 'emerging techs' over the last 20 years the red-thread thru Marion's career is "Making Digital Technology Work For You". She enjoys helping people and organisations embrace and leverage digital technology to make things easier, simpler, better and more fun, so we can focus better on the human factor.
---
Michelle Raymond | Director of Business Development, myGwork
Michelle Raymond is Director of Business Development at myGwork, D&I consultant, and a public speaker. She holds an MBA and a Master in Global Entertainment & Music Business. Alongside her corporate work, Raymond performs under the music artist name "Michi" and has opened for artists including Miley Cyrus, Meghan Trainor, and Carly Rae Jepsen.
---
Miguel Sanz Castedo| Director of the Spanish Tourism Institute (TURESPAÑA)
Miguel Sanz Castedo is the Director General of the Instituto Turístico de España, TURESPAÑA (Spanish National Tourism Organisation), since July 2020. Previously, he was the Director of Tourism of Madrid. He graduated with a degree in European Business Studies in the United Kingdom, where he also completed a MSc in Politics and Economics in Latin American at the London School of Economics and Political Science. He has lived and worked in several countries in Europe, the USA and Latin America.
Over the course of his professional career in Spain, he has worked on a range of cultural communication and marketing projects with extensive experience in the field of Tourism, where he has held different responsibilities such as Director of Marketing and Promotion for Turismo Madrid (Region of Madrid) and Director of Marketing and Partnerships for Madrid Visitors & Convention Bureau. He has also been an elected member of the Board of Directors of European Cities Marketing since 2018, an association that brings together Destination Management & Marketing Organisations from more than 120 European cities.
---
Pavel Subrt| Co-founder, East meets West
Pavel is the co-founder of East meets West, the network of LGBTIQ professionals and their allies from Western & (primarily) Eastern Europe, and which for last 10 years aims to increase the social acceptance of LGBTIQ people in the region. He also co-founded back in 2019 The EGLCC, The European LGBTI Chamber of Commerce (EGLCC), where he currently heads Supplier Diversity Program. Pavel, born in 1977 in The Czech Republic, holds a Business degree from the Anglo-American University (AAU) of Prague. He is professionally active at an international bank and driving digitisation in corporate banking area. Pavel lives with his husband Laco and daughter Nella in Vienna.
---
Yrjötapio "Y.t." Kivisaari | President and CEO, Visit Oulu

Yrjötapio "Y.t." Kivisaari is President and CEO of Finnish DMO Visit Oulu. Oulu is the future Capital of Culture in Europe 2026 and the fifth largest city in Finland.
Y.t. has worked as a GM in hotel industry.
Through his own consulting agency, Nordic Hospitality Ltd., he worked in several hospitality development projects throughout the Nordic countries before moving into tourism marketing and destination management.
Y.t. holds a master's degree in leadership and sustainability and master certificate in hospitality management. He is also a vocational teacher and pedagog with multiple certifications in adult education. He holds several positions of trust in hospitality and tourism organizations and Chamber of Commerce, including board membership in Destinations International. He speaks passionately about sustainability and EDI.
---