Exclusive IGLTA Membership Offer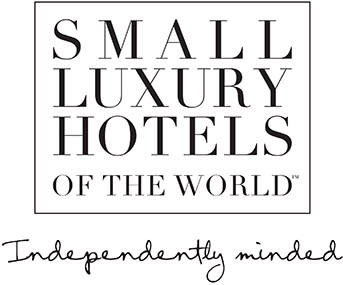 Small Luxury Hotels has partnered with IGLTA to help you reach LGBTQ+ travelers. Included in this partnership, SLH has negotiated a discount for you to join IGLTA. To take advantage of this exclusive offer, follow the application instructions and link below. IGLTA membership is valid for one year from the date of joining.
ABOUT IGLTA: On a global scale, LGBTQ+ travelers are using IGLTA as a resource to find businesses that welcome them into the world of travel. Make it easy for them to find you. Join us to be part of a global LGBTQ+ friendly tourism community that includes major corporations, as well as many local businesses and organizations.
Membership is open to any property in the Small Luxury Hotels portfolio. It's a big market and this is a big world. Together we can help LGBTQ+ travelers see more of it.
It's a big market and this is a big world. Together we can help LGBTQ+ travelers see more of it
Benefits of IGLTA Membership

USE OF IGLTA LOGO
Use of the IGLTA logo in your marketing, recognized globally by LGBTQ+ travelers.

CONSUMER OUTREACH
Ability to market deals, discounts, and giveaways to thousands of LGBTQ+ travelers through our website.

ONLINE PROFILE
Dynamic profile on the IGLTA website with business descriptions, photos and social media links, plus ability to identify business as LGBTQ+ owned.

MARKETING TOOLS
Direct marketing tools to target travel professionals and/or consumers, such as e-blasts, weekly enewsletter sponsorships and web banners.

POST EVENTS AND TOURS
Ability to post events and tours to the IGLTA website.

ANNUAL GLOBAL CONVENTION
Discounted attendance to our Annual Global Convention, the premier educational and networking event for LGBTQ+ tourism.

BUYER/SUPPLIER MARKETPLACE
Pre-qualified buyers will meet with participating suppliers at an appointment-driven marketplace during the Annual Global Convention.

TRADE SHOWS
Access to booth share and brochure distribution opportunities at tourism and consumer trade shows worldwide.

GLOBAL SUPPORT
Global Network of IGLTA ambassadors offering support.

DISCOUNTED ADVERTISING RATES
Discounted advertising rates with select IGLTA Media Partners

DISCOUNTED PR SERVICE
Discounts on TravelOutNewsWire, a news release distribution service that reaches more than 375 global journalists and media outlets covering LGBTQ+ travel.

FAM PROGRAM DISCOUNT
Press FAM consulting program for destinations at a discounted rate.

TRIPADVISOR TRAVELER REVIEWS
IGLTA is now featuring traveler reviews from TripAdvisor. Opt-in to display reviews on member profile and link to TripAdvisor profile.

MEMBERSHIP SUBSCRIPTIONS
Complimentary subscriptions to LGBTQ+ publications (based on region).
Registration Instructions
Who is Eligible?
This special offer is available exclusively to
SMALL LUXURY HOTELS properties.
Use code: SMALLLUXURY16
This code will waive the $100US admin fee and discount the membership rate by 10%.
Discounted rates expire 31 December 2018.
How to Apply
Go to www.iglta.org/join-iglta/registration/ and register.
To make full use of your IGLTA membership, please refer to our handy How-to-Guide.
Small Luxury Hotels Special Membership Rates
GENERAL RATES
1-50 Employees
---
GENERAL RATE
$335USD
NEGOTIATED RATE
$301.50USD
51-100 Employees
---
GENERAL RATE
$925USD
NEGOTIATED RATE
$832.50USD
101-300 Employees
---
GENERAL RATE
$1,825USD
NEGOTIATED RATE
$1,642.50USD
301+ Employees
---
GENERAL RATE
$5,700USD
NEGOTIATED RATE
$5,130USD
Member rates include all admin fees. Please note that IGLTA, Inc. and its Board of Directors do not endorse or accept responsibility for any individual members, product or service.