Global Ambassadors
IGLTA Ambassadors represent our association in your local communities. They help market LGBTQ+ travel, hold events and connect our organization with LGBTQ+ travel businesses and travelers around the world. Contact our ambassadors for more information about IGLTA.
Interested in becoming an IGLTA Ambassador? To review the Ambassador Volunteer Agreement, click here . If you need more information or would like to apply, send a cover letter outlining your qualifications and why you would be a great Ambassador, to Eduardo Devia. If you would like to reach one of our Ambassadors, please send an email to our general mailbox at iglta@iglta.org
Argentina

CCGLAR
Cámara de Comercio Gay Lésbica Argentina
Buenos Aires
Argentina
Phone: +54 9 11 4381 8470
With the objectives of designing strategies  together, empowering and promoting  tourism to our country, supporting the  development of businesses and products  focused on LGBTQ+ segment, establishing and  strengthening links with those companies  that promote Respect for Diversity and  Inclusion at the workplace, the reason we  decided to create this Association.
Con el objetivo de diseñar estrategias  conjuntas, potenciar y promover el turismo a  nuestro país, apoyar el desarrollo de  negocios y productos dirigidos al Segmento  LGBTQ+ y establecer o fortalecer vínculos con  aquellas empresas que promueven el  Respeto a la Diversidad y la Inclusión en el  ámbito laboral decidimos crear esta  Asociación.
Asia

Shintaro Koizumi
Out Asia Travel
Tokyo
Japan
Phone: +81-3-3911-0776
Shintaro Koizumi, president of Out Asia Travel – a gay and lesbian friendly tour operator offering tour packages in Asia. Shintaro has over 25 years experience in hotel/travel agency industry, and grounded connections in Asia, specializing in Japan, Taiwan, Hong Kong, Thailand and Singapore. Not only does he act as tour operator, he also consults several commercial company and tourism boards in Japan while promoting the LGBTQ+ market inbound and outbound.  He is a proud supporter of PRIDE events in Japan/Taiwan, and receives accolades from the local LGBTQ+ in Asia. Let him be the LGBTQ+ bridge between Asia and various continents, and provide happy trips to everyone.
Canada

Liz Devine
Total Advantage Travel & Tours
Toronto
Canada
Phone: +1.416.240.7700 x 223
Twitter: @lesbiantravel
As Vice President of Total Advantage, Liz is responsible for company growth strategies, including the development of unique travel products, marketing programs, travel specialist training & systems innovation. Total Advantage specializes in group travel & speciality tourism, and is a ticketing and hosting agency for independent consultants, tour operators and online travel agencies.
LGBTQ+ specialty division Rainbow High Vacations, which features gay-friendly holidays and travel promotions, is one of several niche divisions, including Luxury Cruise, Destination Weddings  Honeymoons, Educational & Cultural experiences, Corporate & Incentive travel management.
Liz promotes the growth of LGBTQ+ Tourism through direct engagement, aligning welcoming destinations & suppliers with community agencies and events. This is facilitated by a lifetime of involvement with local and international LGBTQ+ sports & Pride associations,and past roles helping to build Business Improvement Associations, PrideHouseTO, Travel Gay Canada, and WorldPride.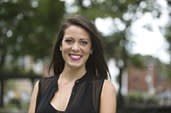 Iris Serbanescu
Bannikin Travel & Tourism
Toronto
Canada
Phone: +1 416 619 4414
As Manager of Trade Development at Bannikin Travel & Tourism, Iris Serbanescu is an expert in spearheading efforts to bring awareness to under-the-radar destinations, lodges, and tour operators. She is passionate about forging sought-after partnerships for her clients, and takes a consultative role in helping her clients see success in the North American and European outbound markets through strategic product development and unique positioning campaigns.
Iris is most excited about representing IGLTA in Canada and internationally, as co-Ambassador, to support the presence of LGBTQ+ niche through all aspects of the tourism industry. She'd like the industry to view it not just as an afterthought or a separate entity, but as a niche that's integrated into 'mainstream' travel experiences. She's also striving to bring more visibility, both in marketing and in everyday life, to the 'L' in LGBTQ+.
Iris holds a Bachelor's degree in Business Administration from Wilfrid Laurier University in Canada, as well as a Tourism Management Diploma from Humber College. Prior to joining Bannikin as an Account Manager in 2014, Iris enjoyed an internship working at the Four Seasons Hotel in Prague, then kick-started her travel industry career in a marketing and partnerships role at a Toronto-based Virtuoso travel agency. 
Central America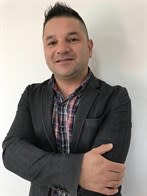 Julio César Calvo
Cámara de Comercio Diversa Costa Rica
San José
Costa Rica
Travel consultant Julio Calvo, CEO of  Gaycostarica.com, is the founder and president of the Costa Rica Gay and Lesbian Chamber of Commerce (Camara De Comercio Diversa Costa Rica), an IGLTA organizational partner. Calvo, who has been in the tourism industry for more  than 15 years, is a pioneer in LGBTQ+ tourism to Costa Rica and Central America. He is currently focused on promoting Costa Rica as a friendly and safe destination for the LGBTQ+ market in the U.S., Canada and Europe. He will also help to bring more LGBTQ+-welcoming businesses throughout   Central America into the IGLTA network.
El consultor de viajes Julio Calvo, jefe ejecutivo de la compañía Gaycostarica.com basada en San José, también es el presidente fundador de la Cámara de Comercio Diversa Costa Rica, una organización colaboradora de la IGLTA.
Calvo, que lleva trabajando en la industria del  turismo más de 15 años, es pionero en el turismo LGBTQ+ en Costa Rica y América Central. Actualmente está centrado en promover Costa Rica como un destino friendly, tolerante y seguro para el mercado LGBTQ+ de Norteamérica y Europa. 
"Tengo pasión por compartir la belleza de Costa Rica y la región con los viajeros LGBTQ+ y estoy deseando ayudar a las empresas en América Central a mejorar su visibilidad dentro de la red de contactos de IGLTA".
Colombia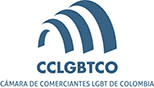 Colombian LGBT Chamber of Commerce (CCLGBTco)
Bogotá, Colombia
Phone: +57.1.751.5278
CCLGBTco is the Official LGBTQ+ Chamber of Commerce from Colombia. Founded in 2012 with the support of the US Embassy, they provide services to LGBTQ+ owned businesses to support their growth as well as advisory services to major coporations which want to approach the LGBTQ+ market within Colombia.
Greece

Giannis Papagiannopoulos
Athens
Greece
Phone: +30 2130041028
Skype: giannis_antivirus
 
Giannis was born in Athens in 1982. Since 2003 is the  publisher of Antivirus Magazine which is the leading LGBTQ+  press in Greece. In 2010 he co-founded homo evolution of  which he is the managing director. Homo evolution is the  leading company in Greece for Gay media, events,  marketing and travel projects. Also since 2003 he has  participated as a volunteer in many NGOs for Human  Rights, Health and Education with projects around the  Globe. Also he is a board member of the Athens Pride  organization, the largest Pride organization in Greece. He  has studied nuclear and Theoretical Physics and  Astrophysics and he is currently working on his PhD on  Alternative Gravity Theories.
Iceland

Birna Hrönn Björnsdóttir
Pink Iceland
Reykjavik
Iceland
Phone: +354.562.1919
Birna Hrönn Björnsdóttir is one of the newest members of our global ambassador team. She is co-founder and owner of Pink Iceland, Iceland's leading LGBTQ+ travel, event and wedding company. Birna was born and raised in Reykjavik, has a bachelors degree in nursing  from the University of Iceland, and used to work at the  National Hospital in Iceland treating patients until early 2013 when she joined Pink Iceland full time.
Birna has worked with the LGBTQ+ community in Iceland ever since she came out in 2002. She was leader of  the local LGBTQ+ youth group, headed the educational  program for the national LGBTQ+ organisation for years, and has talked to thousands of youth about being LGBTQ+, coming out and prejudice. Birna has worked with the Reykjavík Gay Pride committee since 2004, she  used to run the only LGBTQ+ café and bar in Iceland with  her girlfriend, and is a part time DJ.
India

Rajat Singla
Pink Vibgyor 
Janak Puri, New Delhi
India
Phone: +91-11-25611456
Being a family business, I always wanted to work in travel trade. In 2009 I came up with the concept and aim of promoting India and the sub-continent as an LGBTQ+ friendly destination and I opened Pink Vibgyor. I have done my graduation and Master's in Hospitality and International Business, and thus thought of expanding Pink Vibgyor LGBTQ+ services to international clients. This will offer them India and sub-continent travel solutions in a safe environment. Today Pink Vibgyor is one of the leading tour operators/ travel agencies in India offering India, Nepal, Bhutan, Sri Lanka, Vietnam, Myanmar and Cambodia to its client base which are mainly from the USA, Canada, Germany, Finland, Australia, and parts of South America.
I have been actively involved in training and staff behavior towards LGBTQ+ travelers, primarily for the boutique hotels we use for our clients. I want to make sure when it comes to gay friendly destinations in world, Asia does not get left behind, especially India.
Israel

Russell Lord
Kenes Tours
Tel Aviv, Israel
Phone: +972.54.6787872
Russell Lord, a travel consultant at Kenes Tours, is our ambassador in Israel. A native of Brooklyn, Russell went on a summer trip to Israel in 1981, met his partner,  and never went back. He brings more than 30 years of experience in providing top professional services for tourists visiting Israel and the region to the table.
As one of the pioneers in promoting LGBTQ+ tourism to Israel (Kenes Tours joined IGLTA in 1998), he has worked hard  in changing that tired perception of Israel as a destination only for traditional pilgrims and religious institutions.  Israel's reputation (and especially the Tel Aviv vibe) as the  cool and happening LGBTQ+ destination is out there.
Italy
Alessio Virgili
Sonders&Beach/AITGL
Milan
Phone: +39 02.78622532
Fax: +39 02.78622533
Alessio Virgili is the CEO of SONDERS AND BEACH , a group of compamies operating in tourism since year 2002. He founded his business with his lifelong partner, Andrea Cosimi and the couple has been on the market since then, achieving success after success. Alessio supervises four parental companies: Quiiky tours, the first gay and Lesbian tour operator in Italy, QMagazine, the first  gay and lesbian lifestyle magazine edited both in digital version and in paper; Sonders Hotels, facility management and outsourcing activities for catering and hotellerie; Wimbify, the innovative app featuring tour services for the gay and lesbian traveller. 
Amongst his several activities to promote gay and lesbian tourism, he became IGLTA Ambassador in 2010 and that same year he founded the Italian Gay and LesbianTourism  Association (AITGL) with TTG Italia Travel Fair, US Airways, San Francisco and Massachusetts Tourism Board. In 2011 he fonded the tourism fair Expo Gay Tourism. Since then, his contribution to the emersion of gay and lesbian tourism in Italy as well as his institutional involvement to assess civil rights and recognition of equality in the italian society have been endless . In 2017, Alessio led SONDERSANDBEACH ITALY to be the first Italian Tour operator to be acknowledged by The United Nations - Free & Equal for its business policy in respect of Human Rights . In 2018, he promoted Milan candidacy as location for the 37th IGLTA International Global Convention, with Milan Municipality, ENIT Italian Tourism Board and with the American Consulate in Milan. The candidacy won and Milan hosts the Convention, first time in Italy.
Latin America

Ylan Chrem
Luxury Travel Experts
Fort Lauderdale, Florida
United States
Phone: +1.305.785.2116
Ylan Chrem, our ambassador for Latin America, has been a international traveler and a world expeditionary since a young age. At age 17 he decided to leave his beloved Peru and went to study at the Hebrew University in Jerusalem where he improved his knowledge of Hebrew, Japanese and French and received a degree in tourism studies..
With more than 25 years in the travel industry, Ylan has worked for leading hotels, airlines and tour operators around the world. He has run his own business, South American Travel Experts since 2002; based in Fort Lauderdale, Florida, he represents leading South American inbound tour companies. He has been involved with IGLTA for almost 15 years, serving two terms on the board and more than seven years as a regional ambassador. His passions are traveling, cooking, classical music, the arts and discovering new cultures from around the world.
New Zealand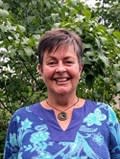 Debbie Clarke
New Zealand Awaits
Morrinsville
New Zealand
Phone: NZ +64 27 397 7796 / US +1 508 873 3164
Debbie is the founder and director of New Zealand Awaits, New Zealand's only tour operator offering  small  group tours for LGBTQ+ travelers to New Zealand. New Zealand Awaits also creates tailor made trips for semi-independent travelers, and privately guides guests and small groups who prefer an escorted experience. Debbie started her travels in her early 20s and values the opportunities she had backpacking  through Japan, China, Turkey, Syria,Jordan and Israel.  Those experiences were  transformative and have  shaped who she is  now.  After a career in Special  Education, founding New  Zealand Awaits in 2015  brings Debbie back to her  passions for travel and her  native New Zealand, its  spectacular scenery, its world-  class food and wine,  and its warm welcoming people.  With its progressive  laws and protections for LGBTQ+  citizens and visitors,  New Zealand is a natural choice  for LGBTQ+ travellers  who want a memorable travel  experience in a  welcoming beautiful country. New  Zealand Awaits'  mission is to offer unique travel  experiences that  connect travellers with carefully  selected locals who  not only value working with the  LGBTQ+ community,  but who also ensure high value,  sustainable,  authentic 'Kiwi' experiences.
South Africa
David Ryan
Rhino Africa & Out2Africa
Cape Town
South Africa
Phone: +27.21.469.2600
An accountant by profession, David Ryan is the intrepid CEO of theRhino Africa Safaris group, which he founded in 2004. Born and bred in Cape Town, David is passionate about Africa, sustainable tourism and wildlife conservation. He is a longtime member of IGLTA, and the Ambassador for South Africa, which recently won the bid to host our 2016 Annual Global Convention in Cape Town.
Rhino Africa's rapid growth was just one of the reasons David Ryan was honored to be a finalist in the 2012 Ernst & Young Entrepreneur of the Year Awards. For him sustainable tourism is a business imperative and a means to energetically facilitate beneficial change. This approach also led to him being honored with the IGLTA Pioneer Award in 2011. Rhino Africa was recently named Africa's leading safari company in the World Travel Awards.
Spain

Eloi Morte
Rainbow Gay Tours
Barcelona
Spain
Phone: +34.633.185.553
Eloi has worked within the aviation and tourism industry for over 8 years, having lived in many places and visited even more foreign countries. These experiences have allowed him to enrich his view of this world and its different cultures. 
In 2013 he decided the time was right to act on new ideas, he did some research and found out that in Spain there was not a single company specializing in private gay tours; this was the beginning of his passion for the LGBTQ+ Travel Industry, the beginning of Rainbow Barcelona Tours.
After that initial step in this new direction, other projects began to join the Rainbow family: Rainbow Gay Tours (offering tours and experiences in Europe) , BCNDreams Tours (unique experiences in Barcelona for families) and the Snow Gay Weekend (the biggest ski weekend in Spain). 
Now, Eloi is the CEO of these projects and has a fantastic team running them, as in April 2017 he was appointed to be the new Director of ACEGAL (Catalan Gay and Lesbian Business Association) and Pride Barcelona, the biggest Mediterranean Pride.
Eloi believes that LGBTQ+ companies should be able to rely on LGBTQ+ associations to develop their social responsibility and, in turn, associations should be able to rely on companies for project promotion through visibility and financial assistance.  He has a strong conviction regarding LGBTQ+ rights and the need to make sure we dedicate time and effort to work for a better world. Eloi describes himself as an entrepreneur, LGBTQ+ activist and LGBTQ+ Marketing & Tourism expert.
Turkey

Mustafa Kartopu
MCO Meetings "Congress" Organizations
Istanbul
Turkey
Phone: +90.533.595.0457
Mr. Mustafa Kartopu has well deserved his reputation of being one of the pioneers of Turkish travel business since February 1969. During his long professional career he specialized as a Professional Congress / Event Organizer (PCO/PEO) and became the first Turkish member of IAPCO (Int'l Association of Professional Congress Organizers) in 1997.
After many successful achievements in different segments of travel business such as airline ticketing, incentive, incoming, outgoing, FIT, tailor-made tours, etc. and taking responsibilities of several positions from Officer to Department Head, VP and GM, in 2014 he founded MCO Meeting-Congress-Organization, a new Event Company and Travel Coordinator in Turkish travel market, together with two other colleagues.
Since 2007 Mr. Mustafa Kartopu has been active as the IGLTA Ambassador to Turkey and keeps up the work to represent IGLTA and spread out its mission in his territory.
United Kingdom

John Bridge
TravelBeat
London
United Kingdom
Phone: +44 (0) 7494 487696
Skype: solutions_travelbeat
John Bridge is a Director at TravelBeat - a London  based sales and marketing company specialising in  tourism and hospitality. TravelBeat helps  organisations from around the world understand the  valuable tourist market and how to target it  effectively, to achieve business objectives.
A native of Liverpool, UK, family holidays helped    inspire John with a love of travel and a school trip to  New York in 2001 sparked a lifelong passion for that  city in particular. He loves that he now gets to talk  about New York each and every day thanks to  TravelBeat's ever growing affinity with the city.
The birth of John's career coincided with Liverpool's  year as European Capital of Culture in 2008. An  event which would also spark his love of tourism  marketing. During the year, John worked to promote  events that included a record breaking star studded  Christmas show which went on to make over  £1m  GBP from a 3 week run. From there, John developed  marketing and PR campaigns for numerous cultural  clients, winning a Music of Black Origin (MoBO)  Award for Merseyside Dance Initiative, which was a  particular highlight. However, it was working with  LGBTQ+ audiences that John enjoyed most, promoting  Liverpool's 'Vogue Ball' for numerous years and  launching Liverpool's first Pride in 2010, growing the  event's numbers from 21,000 in its first year to over  60,000 by its third. This is something that was  achieved by targeting LGBTQ+ tourists from outside the  city and included John's first brush with IGLTA.
Following a move to London in 2012, John has been  able to live his passion for travel and for marketing,  all the while working more and more closely with  IGLTA. He is now fortunate enough to be working  with organisations based in the USA, France,  Belgium, Greece, Italy, UK...and his home city of  Liverpool to increase awareness, sales and market  share within the tourism sphere.
United States

Babs Daitch
Thanks Babs the Day Tripper Tours
Las Vegas, Nevada
United States
Phone: +1.702.370.6961
Babs Daitch, our Ambassador for the USA, roams across the tourism terrain with energy, panache and imposing tempo. For more than three decades, she has continuously played an important role within the lesbian and gay tourism community. Since 1981 she has served as product manager, programming director, business development manager, global travel advisor, tour director/guide, and travel event planner; she specializes in outdoor adventures and active vacations for seniors, students, and lesbian and gay travelers as well as volunteer and sustainable tourism and emerging markets in the tourism industry.
As a recognized expert on accessing these desirable niches, Babs has acquainted tour operators, suppliers, agents, associations, tourist boards, consumers, and the media to the needs of the lesbian and gay traveler. She has played an important role on the Olivia Cruises and Resorts team for six years and has done business development for Spectrum Solutions/Certified Vacations and industry promotions for Majesty Cruises, Glacier Bay Cruises and various boutique companies. As a consultant, she took the lead in developing programs and itineraries for Sweet, a lesbian travel company. Over the years, she has also directed LGBTQ+ travel events for the Breast Cancer Fund; The Gay Games, Amsterdam and Sydney; San Francisco AIDS Foundation; The National Center for Lesbian Rights; Human Rights Campaign; Spectrum Solutions; and An Uncommon Legacy Foundation.
Babs became a member of IGLTA in 1990, and previously served as a board member and association treasurer. She also handles a range of special projects.  In 2013, at IGLTA's 30th Anniversary convention in Chicago, Babs was named Ambassador of the Year by the IGLTA staff.
Japan

Shiho Ikeuchi
Hotel Granvia Kyoto
Kyoto, Japan
Phone: +81.75.344.8888 Ext 4900
Fax: +81.75.344.4400
Ms. Shiho Ikeuchi, Director of Overseas Marketing at the Hotel Granvia Kyoto, Japan, has over 20 years of professional experience in the hospitality industry, with an extensive and diverse management background in hotel and restaurant operations, sales, and marketing. Over the past few years, Ms. Ikeuchi has been aggressively involved in the development of LGBTQ+ tourism in Japan, and steadfastly works to increase the number of national IGLTA (International Gay & Lesbian Travel Association) members. 
In coordination with her team at the Hotel Granvia Kyoto , Ms. Ikeuchi was instrumental in creating the 'Same-Sex Wedding Package' in March 2014. At present, same-sex marriage is not legally recognized in Japan, and the number of wedding venues that accept ceremonial same-sex couples is very limited. As the direct result of Ms. Ikeuchi's keen insight and continuous efforts, Hotel Granvia Kyoto was the very first hotel in Japan to officially announce the acceptance of same-sex weddings – a true feather in the cap of the hotel that has been highlighted by numerous international and domestic media outlets. This exclusive three-night package offers LGBTQ+ couples from around the world a rare opportunity to experience an authentic traditional Japanese wedding, and it  attracts not only international travelers but also domestic couples in Japan.
In her role as the Director of Overseas Marketing, Ms. Ikeuchi's unwavering focus towards attracting and satisfying the special needs of LGBTQ+ travelers, as well as her tireless efforts towards organizing the involvement of local communities and governments – are talents that are truly deserving of exceptional applause.
Ambassador Eligibility
Interested in representing IGLTA in your local region or country?
In order to become an IGLTA Ambassador, you must meet the following qualifications:
1. You are the IGLTA contact for your travel/tourism-related business, which has been an IGLTA member for at least one year.
2. You currently have residence in that country and speak that country's language.
3. You have attended at least one IGLTA annual global convention.
4. You are aware the position is a volunteer (non-salaried) job, paying only a commission for acquiring new members & sponsors.